Campus Projects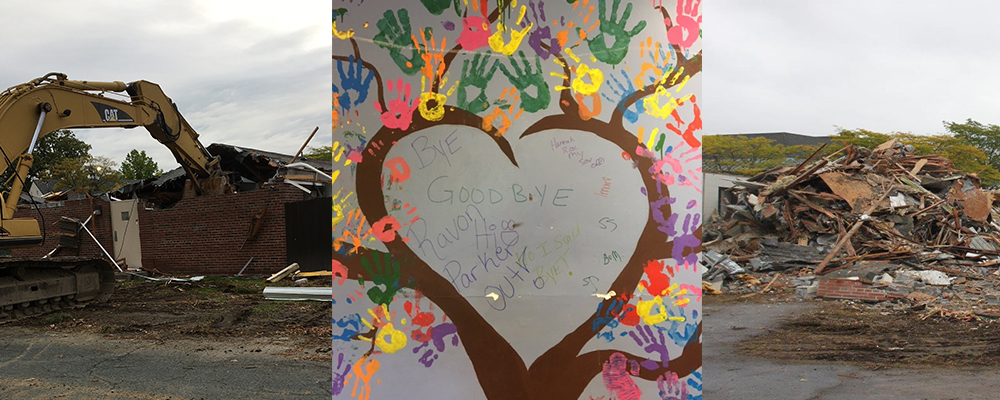 Change can be a funny thing. Even positive changes mean closing the book on something else, which can bring up some complicated feelings. Last week, we celebrated the opening of our new Behavioral Health Care Center, which in addition to offering many integrated services is the replacement for our Residential Treatment Facility (RTF). Today, with the RTF residents settled in the new building, it was time for the old building to conclude its service.
For more than 50 years, the RTF has been a place where youth with serious challenges have lived, learned, healed, and grown. While in a perfect world we wouldn't need an RTF, we don't live in a perfect world. But we've always tried to make it a better one, which is why we've always tried to fill that building with love, hope, and support. Over the years, the building has seen laughter, tears, triumph, and tragedy. Kids have grown up inside those walls. Staff have, too. More than a few 30-year veteran members of our team got their starts inside the RTF, and while not every memory made inside was a happy one, there's a lot of love in every corner.
Over the past few weeks, RTF residents and staff—current and former—have said their goodbyes and made their peace with the old building. And while the silhouette has disappeared from the landscape, the building will always be a part of us. So thank you for being a warm, safe place for all of us for so long, old friend. We'll do you proud, and we'll keep working to make each day better than the last.
When children are unable to live safely at home with family, residential programs provide a safe and therapeutic living environment that enables them to work toward permanency goals. These children may face a variety of emotional, behavioral, and social challenges. The new Residential Treatment Center will provide our youth with a modern place to live, learn, heal, and grow with the support of an Interdisciplinary team of clinical, therapeutic, childcare, medical, education, and support professionals while preserving their connections with the local community.
Coming in 2020!