For nearly 200 years, Northeast Parent & Child Society and Parsons Child & Family Center have cared for abused and neglected children throughout the Capital Region and beyond. Just last year, the member agencies of Northern Rivers Family of Services touched the lives of 14,000 children and their families across 36 counties.
Jack is one of those children, and he wanted to help pay it forward.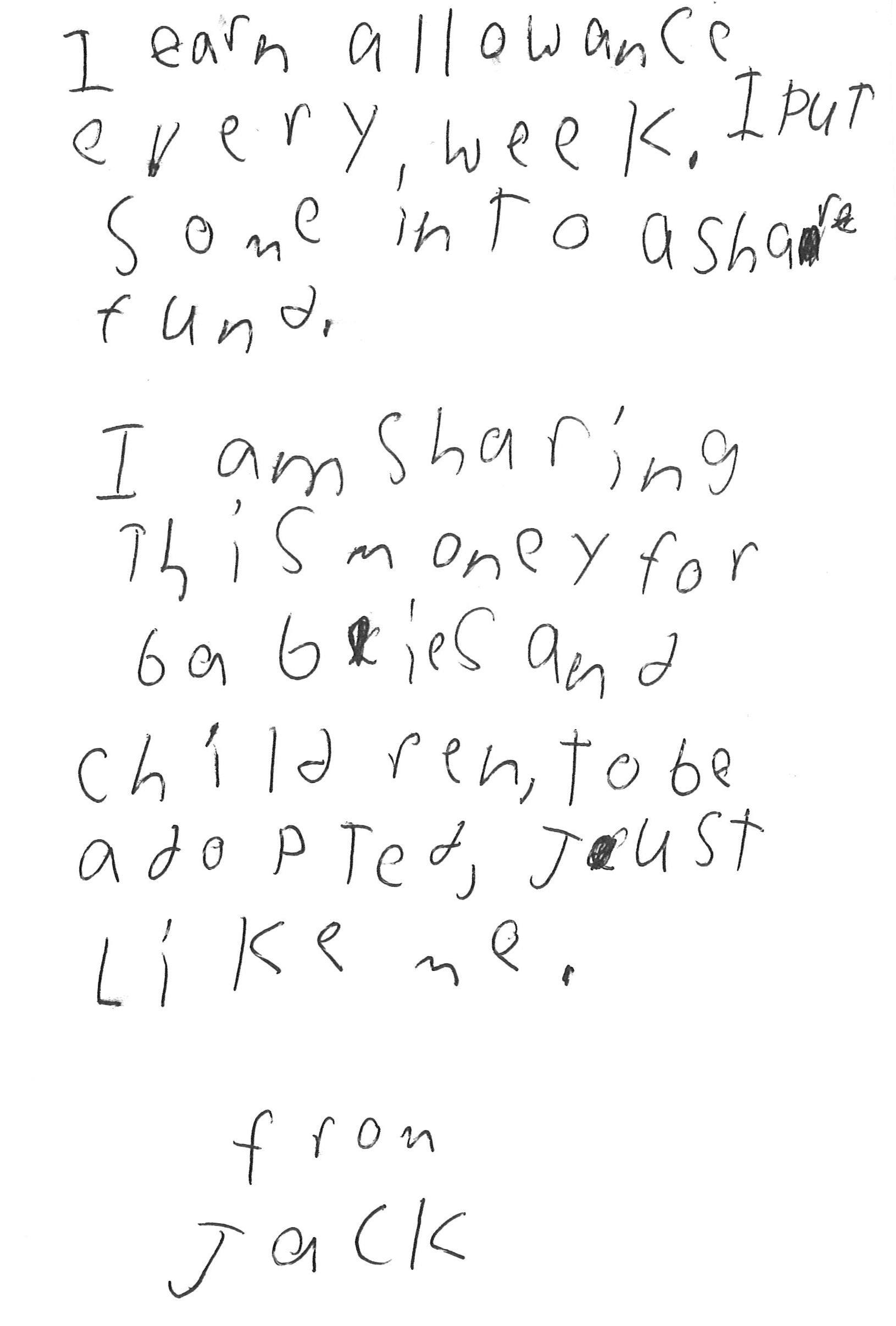 Jack was removed from the care of his birth mother as a toddler, and spent years struggling in the foster care system. Then Jack was placed with our Give Hope a Home foster care program, and found love, support, and the family he'd yearned for his whole life.
The day Jack's foster family finalized his adoption brought tears of joy to the family's treatment team. A few months later, Jack sent them a card of thanks—and a donation of every dime of allowance he'd earned since that day to help other kids in foster care. That card is still on the wall in the team's office, and it's hard not to tear up whenever you walk by.
You too can help ensure the programs at Northern Rivers, Northeast and Parsons can support more families like Jack's. One hundred percent of the proceeds from our spring appeal benefit the services we provide in early childhood, special education and clinical treatment, behavioral health, social work, psychiatric services, family foster care, residential care, and prevention and family services.
Stories like Jack's inspire us every day. With your support, more kids like Jack will have the opportunity to inspire us all.